Message from the Director
Dear Students,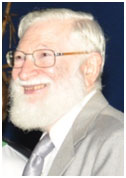 It is a pleasure to welcome you to our Institute. The future of young people of your generation is full of opportunities and promises. The world of knowledge and professions is undergoing a tremendous change. New technologies and new skills alongwith new professions are emerging rapidly.
The global recognition for the need for sustainable development has resulted in the emergence of a green economy that is changing patterns of employment and generating green jobs in various sectors and economies. Newer horizons for broad-based environment oriented individuals exist in the field of green technology, corporate social responsibility, environmental auditing, environmental planning, eco-tourism, watershed management, environment education and eco-development initiatives. Industries, Government, Municipal Corporations, Research organizations, NGOs, Universities and schools have a growing demand for a broad based environmental scientist. Geoinformatics today has become an integral planning tool for sustainable development, opening up newer avenues of employment across various sectors. With twelfth plan making geospatial planning mandatory, a large number of jobs have now opened up.
We at the BVIEER are committed to provide with excellent education and training in the fields of Environment Science and Geoinformatics which are rapidly emerging disciplines and are the key areas that will spearhead the development in the world. Our syllabi and teaching are among the best in this field given our diverse mandate of teaching, research, consultancy and outreach. Our collaborative international programs with the University of Cologne, Germany and the University of Maastricht, Netherlands serve to strengthen the teaching-learning experience.
I wish you a very fruitful journey with us!
Affectionately
Prof. Dr. Erach Bharucha
Director